Sims 4 Assignable Tents

UPDATE: Added functionality to the Batuu and Komorebi tents, cheers!

I was kinda sad tents weren't included in the amazing assigning feature that came with the Discover University update (even though EA has a tendency to forget items from older packs when adding new mechanics)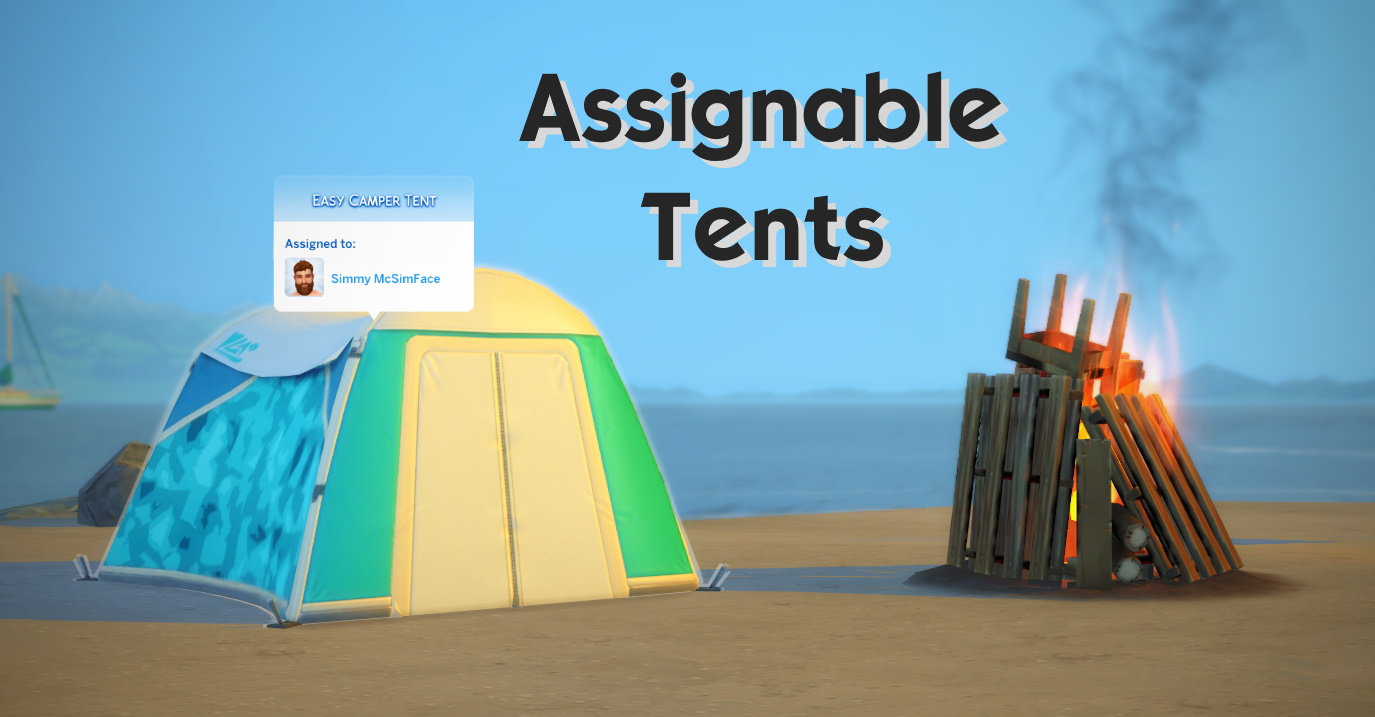 So this mod is short and sweet, it allows you to Assign tents just like you would for any bed. One little caveat is that the function only works with one sim, and doesn't take into account other sims that might wander off into somebody else's tent (same goes for both the small and the large family-style tent). If you make a tent camp of sorts and each sim has their own tent it should be fine.
The interaction is still named "Assign Bed", and is found on both tent styles, plus it will work with CC tents (for example I use Aroundthesims' fantastic Caravan).
This mod requires either
Outdoor Retreat
,
Snowy Escape
or the
Batuu
pack for each tent object, I will include any additional ones EA might implement in the future.
Enjoy!

Additional Credits:
Made with Sims4Studio
Are mods safe? … It is perfectly safe to download mods.
How do you use Sims 4 mods ? Extract the two files within the . zip file and place both of them into your Sims 4 mods folder. The mods folder is found in Documents > Electronic Arts > The Sims 4 > Mod
Will there be a Sims 5? Yes, there will be!
Sims 4 Mods, Sims 4 game mods, best sims 4 mods, sims 4 stuff cc, how to install sims 4 mods
Credit : Maars